From 💻 to 📖 – PlayaMedia at the Frankfurt Bookfair
We went offline 😱 Don't panic! We haven't shut down our communities. We just shifted our focus one week towards real pages. Made out of paper. With letters on it. Touchable. Books – our second most favourite pages. We went to the "Frankfurter Buchmesse". It is the world's largest trade fair for books with over 280.000 visitors and millions of books. One of them makes us really proud – our first book about online dating.
It's called "Die Sex Flüsterer" in English it means something like "The sex whisperer". Three of our employees wrote it and published it with a publisher from Hamburg. The book is about the best tips for online dating, secret fantasies and hidden sex-spots. Sounds interesting? It is! On nearly 200 pages you will learn a lot about our communities and the world behind online dating.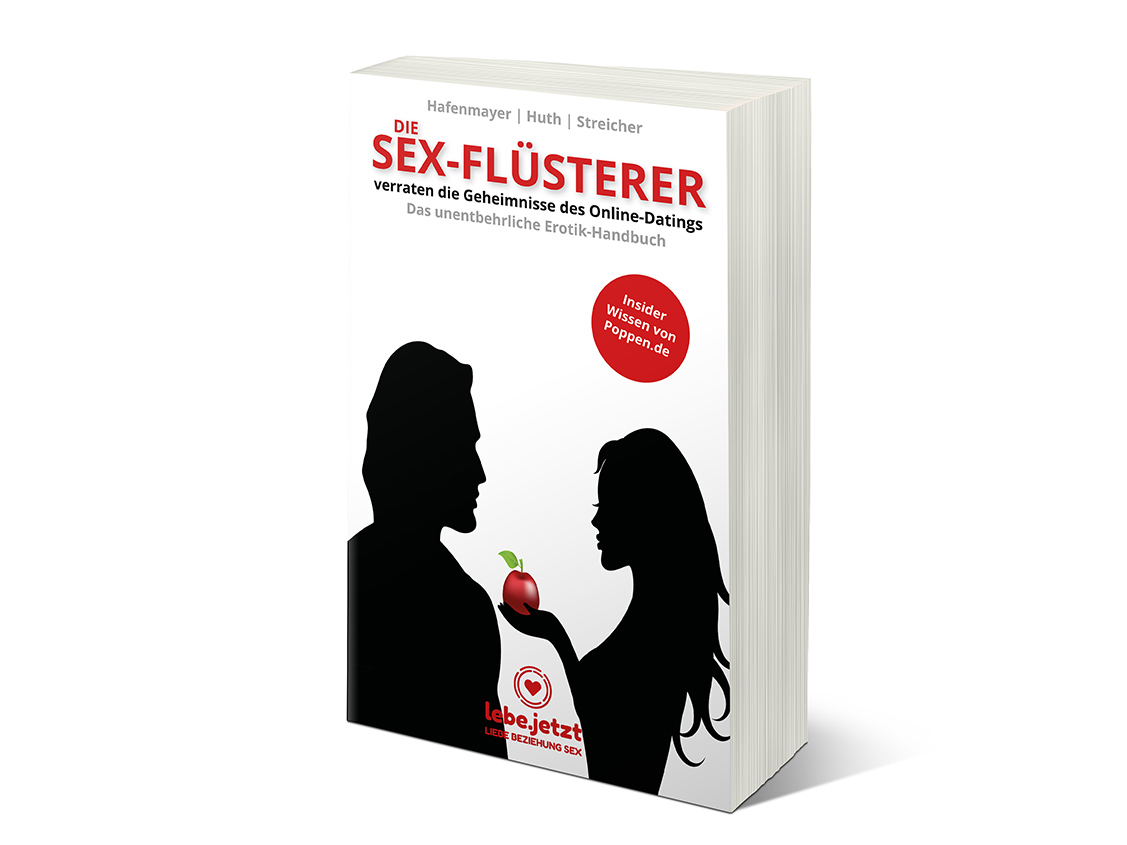 Our first book – "Die Sex-Flüsterer"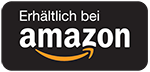 Poppcorn and postcards
On the book fair we had an own booth to present the book and our brands.The first three days are restricted exclusively to professional visitors; the general public attends the fair on the weekend. And they did! Many thousands of them came to our booth. We distributed 3.000 packages of poppcorn (yes it's with an extra 'p' just like Poppen.de) and around 7.000 postcards with funny scenes from our brands.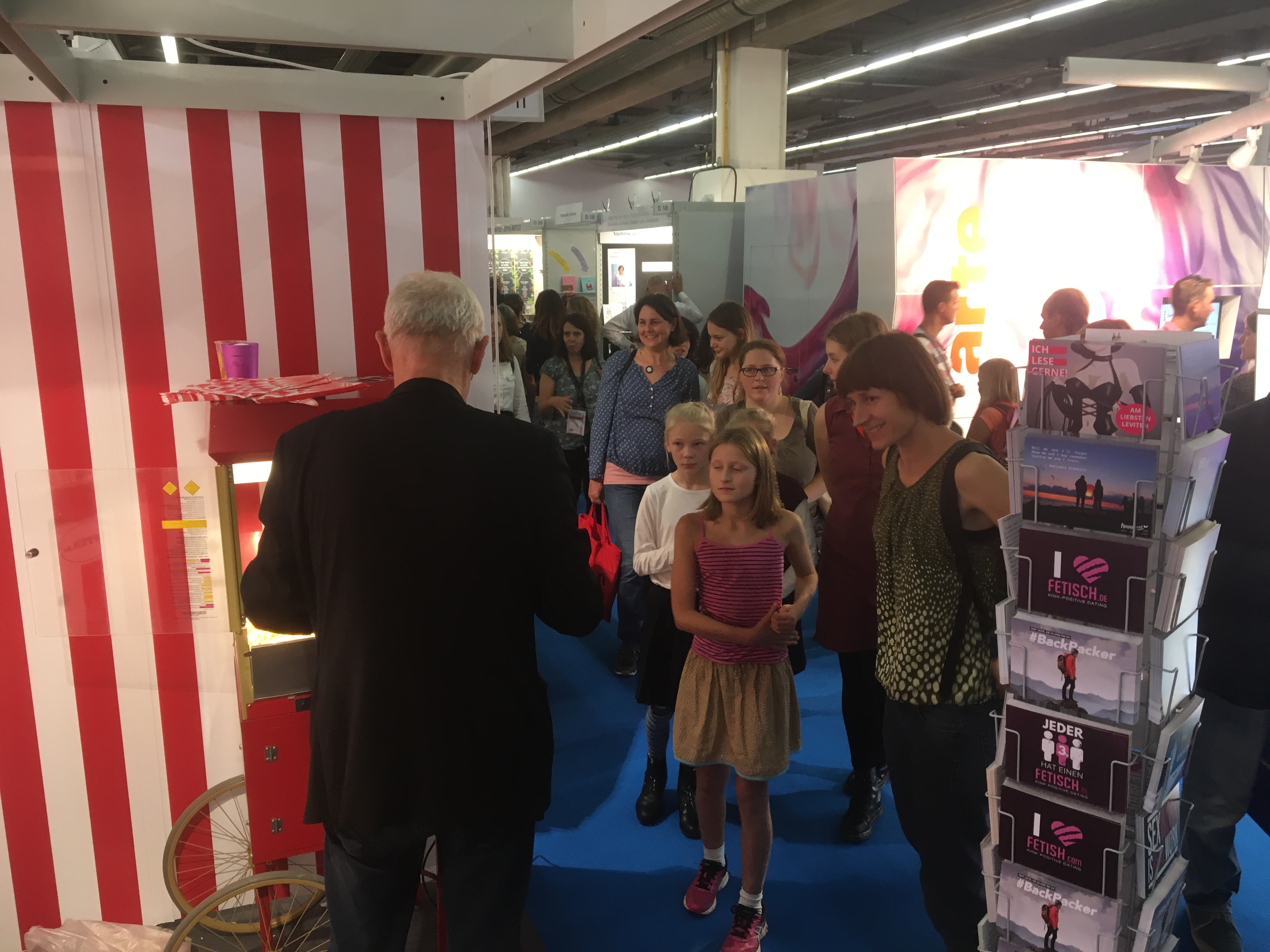 The double 'p' – postcards and poppcorn
Meeting journalists
Surprisingly 80% of the visitors at our booth were female. Knowing this fact, it did not bother us that Germany's most famous feminist, Margarete Stokowsky, rated us down in her blog. We invited her for a bag of poppcorn and the world was alright again. Furthermore we had the chance to speak to many other German journalists and publishing agencies with regards of future collaborations between our brands. After a busy week at the fair we came back to Barcelona with a whole bunch of new ideas, perspectives and impressions. So stay tuned …
Impressions from the bookfair
---
Comments are closed.