It's all about POP – re:publica recap
Our Community Manager of poppen.de, Christoph was at re:publica this month. He brought us great insights:
The re:publica is one of the world's most important conferences dealing with topics of the digital society. Started as a conference for the blogger scene, it presented itself in 2018 with 10.000 visitors in Berlin, nearly as much bubbles and in a neon green dress – the slogan POP could not to be overlooked.
Regarding to the motto, the organizers wanted to burst filter bubbles and to have a look at the widespread media phenomena with open interest. It was about answering questions such as
"What is the base for the fascination of (scripted) reality shows, Insta-Stars and influencers and what impact do they have on society? Is this the real life? What makes fake news so sexy for worried citizens?" Where's the POP in POPulism?"
This and more was discussed and more or less answered …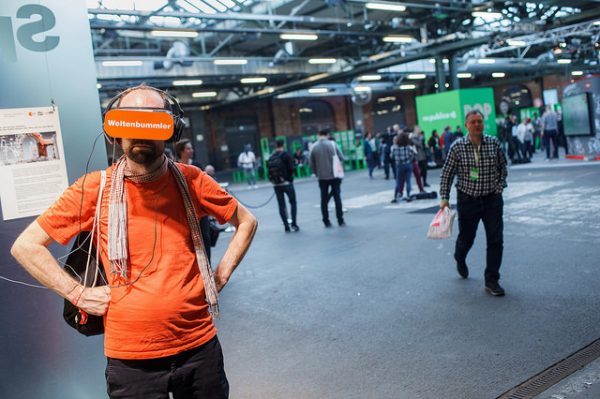 Virtual Reality was one of the main topics in the re:publica 2018 showrooms – major German TV stations presented a wide variety of VR experiences at their booths. Also PETA (the animal rights organization) launched an VR experience, where visitors could have a personal dialogue with an animal.
Here are some recommendations of talks I visited:
Chelsea Manning about her life as a free person
Whistleblower Chelsea Manning talked about her new life as a free person, but also about uncontrollable state power, the effects of artificial intelligence, machine learning and the responsibility of developers and politicians regarding to this topic. English
When social media is beeing a kind of war
I highly recommend the talk of the journalist Richard Gutjahr. By hazard, he was in Nice and Munich when there were the attacks. Some people didn't believe the coincidence and started a hate-campaign against him. Let's see how he solved it. German / Dubbed
Man and machine – some future outlook
In addition, the famous German moderator Rangar Yogeshwar presented his thoughts on "Man and machine – who is programming whom?".  German / Dubbed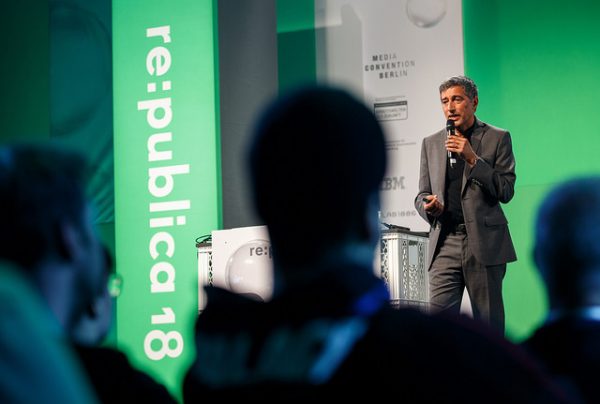 "Reconquista Internet" – spread some love
The day after, the presenter Jan Böhmermann was joining via video and invoked the audience to participate in "Reconquista Internet". He brought to mind that all of us should do something to oppose right-wing trolls. German
If you want to have a look, see here all videos of the conference. Many of them are in English.
---
Comments are closed.