Fetish.com Mid-2018 Review | The Kink Awakens 😈
Nurturing a #kinktastic Family  
Building on the wins of 2017, we started the year by revisiting our strategic plan and setting some ambitious new goals for 2018 with the focus on growing the Fetish.com community, improving visibility and raising brand awareness.
To help us achieve our goals we needed to expand, so in February we welcomed 2 new teammates, Katie and Austin to help us focus on SEO content, B2B connections.
In the Spring, the Fetish.com team took the management of Fetisch.de under its wing with the help from members from other teams. Since then, we've been working on integrating the Fetish.com and Fetisch.de brands, including the day-to-day content and community management.
The Blossoming of our Kinky Community
In the first six months of 2018 Fetish.com has grown by an additional 49.4k new users, which makes a total of almost 93k registered members since our launch.
As a result of our growth, we've increased our monthly active users (MAU) and retention keeps on improving with active users growing at a faster pace than new users, especially since the beginning of the year.
On top of the growth in active members, our kinky users are becoming more active at the same time.
One key point to our growing success story as an active community is the way we care about building healthy demographics. Based on Google Analytics data, we have the most balanced gender split across our products. This is even better considering that nearly a third of all our male users are interested in other men, either partially or exclusively. In addition, the split across age groups proves that our community is a young and established audience, with half of our visitors being less than 35 years old.
Our work in the community to entertain and retain users is making an impact. In the past six months, we've run two kinky treasure hunts, six photo competitions, five surveys and sent 13 newsletters to different audience segments – all designed to engage and reactivate members. We have also explored new initiatives like creating our first four branded videos and putting together an original playlist of kinky songs recommended by our users. Additionally, we've continued to gather community feedback and increased the number of Fetish.com volunteer moderators to a team of fantastic seven.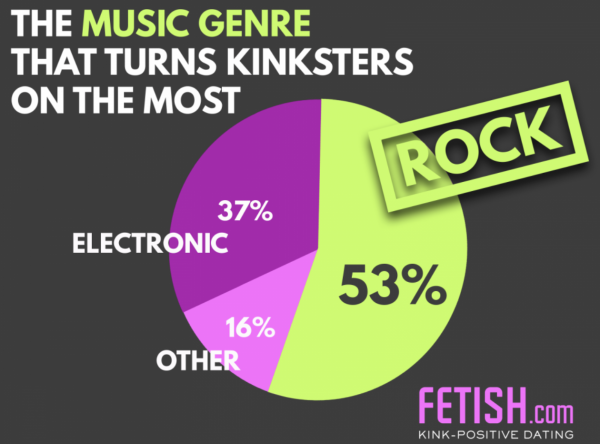 SEO Content | Swelling the Ranks
We've seen some impressive results for organic keywords on Fetish.com during the first six months of 2018: We've doubled our keywords in the Top 100 search results.  
While notable, many factors influenced these results, namely: improved SEO content creation, the addition of business places, user-generated content in the forum, and the Google Penguin update. Additionally, our team in Shanghai made some important SEO changes ranging from improved sitemaps and bread crumbs; enhanced guest pages, better global search and logic on the city pages.  Our global organic traffic has risen considerably since the start of the year, with the largest percentage of traffic being from the US and UK.   
Another positive effect on our keyword rankings is when embedding videos in our magazine. A good example is how we have reached position 6 for 'long distance bdsm' by including the following video at the top of this mag article: 'How to Make Long-Distance BDSM Work'.


The BDSM forum on Fetish.com keeps on growing. The number of unique views and page views has also doubled. A clear result of users finding the forum to be a valuable source of information, exchange and advice.
Additionally, the forum has grown to contain 11 categories with the newest additions proving to be the most successful regarding views on Google Analytics. 'BDSM Stories and Kinky Sex Confessions' has received the third largest amount of views since being launched earlier in the year.
Similarly to last year, in the first half of the year, we continue the trend of tripling the magazine's unique views. While a reflection of our growing user base, again, many factors influence these results.
Making Kinky Connections
Fetish.com received excellent reviews from Miss May aka Fetish Webmistress, sex blogger May More and The 'Queen of BDSM', Kay JayBee. Also, an English newspaper published an article on how a Fetish.com member got into BDSM after asking advice from other kinksters. Check out the story here: 'Married Hull mum shares her journey into the world of bondage and domination'.
From connections made during Eroticon and Austin's lead generation, we've onboarded some exciting new affiliates such as Mystery Vibe, LoveHoney, Fetasia Latex, Fetish Freak, and Sheets of San Francisco.
And finally…
The results of the last six months couldn't have been achieved without the teams in Shanghai, Berlin, Barcelona and our digital agency Circulate Digital in the UK. We hope to rock the second half of the year. Big thanks to you all!
Miguel, Mark, Lizzie, Austin & Katie – Fetish.com Team.
Teamwork: Talent wins games but teamwork wins championships
---
Comments are closed.