Koko goes real with GetReal®
Playamedia's quirky dating app, Koko, is nearly ready to go live with its brand new, innovative GetReal® feature!
GetReal® helps users to find dates in real life and gets rid of the endless swiping culture and trophy collection that is currently flooding the dating industry.
Dating apps have become a lot like social media lately and are used for ego boosts and entertainment purposes rather than a real interest in finding an actual date. While this is great for some, it only makes it harder for those who do seek real dates or lasting connections.
Koko's product manager, Jenny Sprenger, describes it as "Sometimes it's not only about finding your soulmate or the person you want to spend the rest of your life with. Suppose you're at work thinking "I'd love to have a drink after work today", but all your friends are either busy or out of town. Alternatively, you've been holding onto that theatre voucher since last Christmas and literally no one wants to join you. What do you do then?"
It is from this scenario that Koko's new GetReal feature was born. But, how does it work?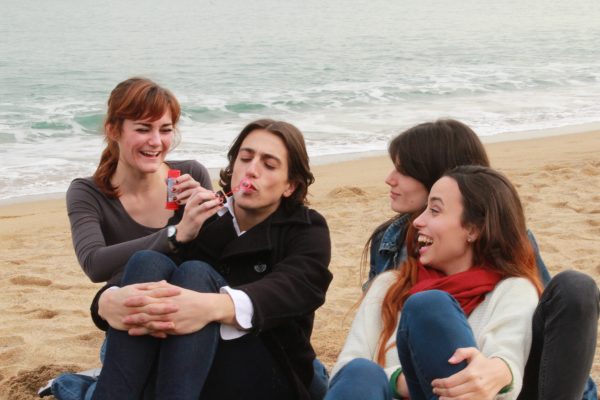 GetReal® finds users a date at the click of a button, with people who have similar hobbies and interests to theirs. Users can set up a new date idea with time, location, and details in under 2 minutes and let other users apply to their dates. The creator of the date then chooses the candidate they feel most suited or attracted to. For security reasons, the app only reveals the exact location of the date to the applicant who is selected for the date.
Dates can be planned in advance for upcoming holidays or weekend trips and fit even the busiest of schedules.
Koko's co-founder, Christoph Reisner says "GetReal® presents a perfect opportunity to create a date in your favourite bar or find your fellow arts-lover on Koko in under 2 minutes, and wait for someone to join you. Even if you want to meet someone tonight – you now have a great tool to help you do that. That's Koko's answer to ghosting."
Ghosting is a recent trend in the dating community that involves ceasing all communication without justification or warning and ignoring any attempts the former partner makes to reach out. A recent survey found 78 percent of people aged 18 to 33 to be 'ghosted' at least once in their lives. An older study administered by Elle discovered that more than half of the people who have been ghosted are, in fact, 'ghosters' themselves. 
Most dating apps are attempting to solve the ghosting issue by sending their users notifications, urging them to reply to previously started conversations, and offering how-to-behave guidelines. Although the ghosting issue is not one that any dating can or should attempt to solve, Koko aims to use its GetReal® feature to bring together the people who are genuinely interested in dating.
It's all very exciting so stay tuned for the launch date! =)
---
Comments are closed.